From product development consulting services to project financing proposals, ASE Solar is active in the entire value chain of the solar industry. Our professional knowledge and worldwide service platforms are always available to provide you with comprehensive investment opportunity suggestions and feasible action plans to help to realize your project or enrich your energy portfolio. With thousands of solar module customers around the world, ASE Solar's worldwide project development team is sourcing and co-developing hundreds of high-quality solar projects. Our multiple-GW pipeline is dynamically updating and is ready to present to partners around the world.
Products & Solutions Recommendation
Since 2005, more than 15 million high-quality ASE Solar panels have been installed in thousands of residential, commercial, and utility-scale solar applications worldwide. ASE Solar products have been constantly contributing clean energy to our planet.
ASE Solar PV modules can be used for different kinds of on-grid or off-grid applications. Early Adaptation of our global partner's R&D and constant technological innovation guarantee all our products remarkable advantages and ensure that ASE Solar products always stand out from the rest of the competition.
Our success in research, technological development, quality control, and product performance distinguishes us as one of the most reliable solar companies in the world. With more than 3.5GW of shipments, ASE Solar products are proven to belong to one of the world most reliable brands and are best choices in terms of high quality, excellent performance, and entire lifecycle guarantee.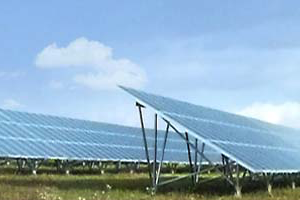 Advantages
ASE Solar delivers leading smart solar energy solutions with proven success references from more than 850MW of installations around the world.
As an end-to-end lifecycle solar power plant services provider with more than 5GW of experience, ASE Solar delivers superior system-level results over competitors. With German quality and expertise across the entire solar energy supply chain, we deliver more predictable and bankable PV energy solutions that increase energy yield, reduce LCOE, and provide stable grid integration, resulting in system solutions that maximize value and minimize risk for our customers.
Proven track record in project development with a 5GW project pipeline reserved and 1,000MW close to start
Globally recognized and sophisticated energy solutions based on a proven track record of 850MW+ installed and 1,000MW close to start
High quality power plant solutions backed by a globally recognized insurance company ensure safe return on your investment
Seamless access to major financial institutions around the globe enables ASE Solar to navigate through financing and incentives to maximize solar returns for customers and partners
Maximize value, mitigate risk, and optimize the levelized cost of electricity (LCOE)
One-stop, benefits-rich services make power plant investment easy and convenient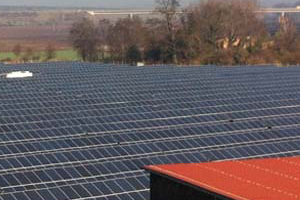 Reference
ASE Solar has been widely recognized as a trustworthy solar product supplier by thousands of customers around the globe since its establishment. Based on more than 5GW of installations worldwide, in particular based on 850+MW of ASE Solar power plant operation data, ASE Solar panels consistently out-perform products from peers in the industry and provide more reliable power output than system simulations.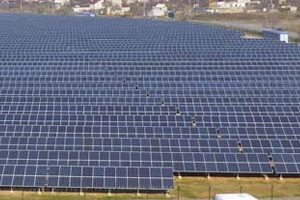 Service
The portfolio for electricity generators has changed greatly with the profitability of renewable energies, which offers energy providers opportunities with respect to positioning and regional marketing when you establish appropriate generation capacities. The energy turnaround is not yet realizable everywhere, but it has already taken place in many regions. In many rural districts and municipalities, we have already realized a 100% renewable energy supply. And the figure is growing all the time. Switch over to the future. We will show you the way.
Advantages Enabling Success of Your Project
Concrete project development support
Venture capital available for financing
Efficient, target-oriented work in a spirit of partnership
Knowledge and experience that enrich the energy portfolio through details about completely developed and approved PV projects
Proven expertise in developing concepts for regional energy products and implementation upon request
Professional assistance in setting up your own capacities, with advice, support, and capital
Services Portfolio
Project development assistance
Global project pipeline access and recommendations
Technical consultation and preliminary system design
Reference database access and site visit
Financing projection and analysis
Bridge financing solutions proposal
System components resourcing
EPC, O&M